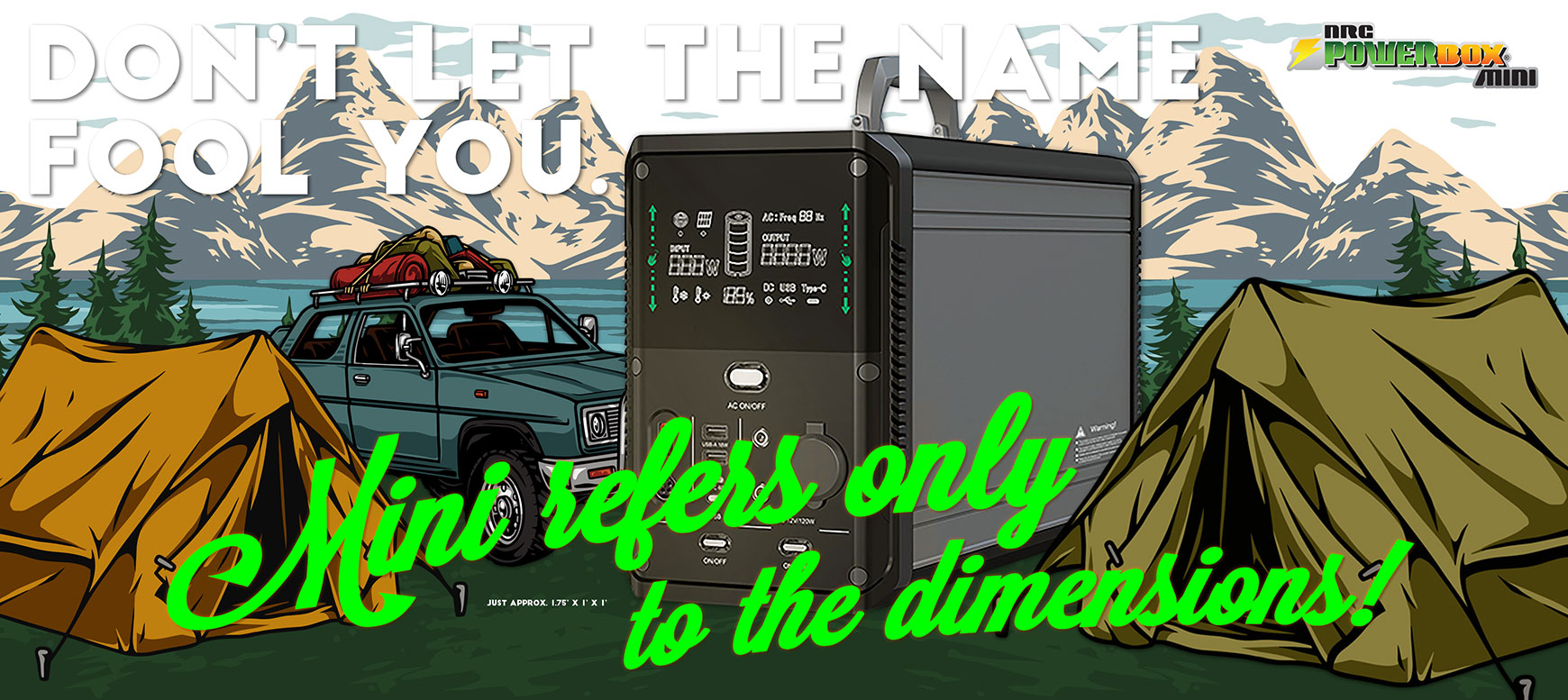 Power anything you'd like including microwaves, air conditioners, televisions, personal electronics, tools, technical equipment, even vehicle start-ups.
The Mini 1500 is the next small thing in big power.
NRG Powerbox Mini is a new generation backup battery pack. A long cycle lithium-ion battery surrounded with a high strength aluminum body. Safe, Simple and Reliable power, anytime! Easily charge via standard wall plug at home (110V or 220V) or via solar, on-the-go. This unit is smaller than most coolers and runs completely silent. No AC curfews for RV use. No loud generators for mobile construction and motorsport teams. No harmful emissions. No maintenance or running cost.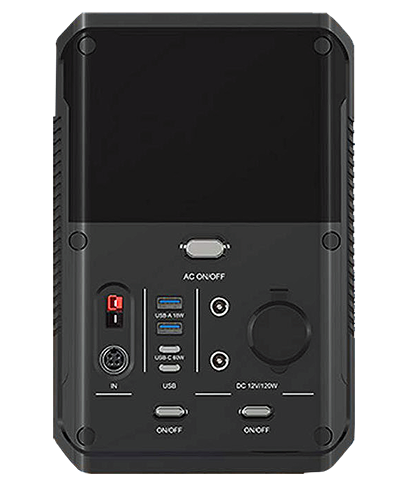 Powerbox Mini 1500 Specifications
LiFePO4 battery: 28.8V / 48Ah 1,380Wh
Adapter input: 36Vdc 6A 256W
Solar panel input: 18 ~ 80Vdc 500W (max.)
USS-A Output: x 2 ports 18W
USB-C Output: x 2 ports 60W
DC 12V Output: 5521 x 2 ports 12V 120W
Cigar Ports: 1 x 12V 120W
AC Output x2 ports: 220Vac or 110Vac 50Hz / 60Hz
Continuous output power: 1,500 Watt
Surge power: 3,000 Watt
LiFePO4 Battery cycle times: 2,000 times (capacity greater than or equal to 80%)
Working environment temperature: -10°C ~ 50°C / 14 °F ~ 122°F
Charging environment temperature: -0°C ~ 50°C / 32°F ~ 122°F
Product size: 430 x 164 x 273 mm / 16.93 x 6.46 x 10.75 inch
Product weight: 15kg / 33lb
LiFePO4 Battery
Supports simultaneous power output and solar panel charging input.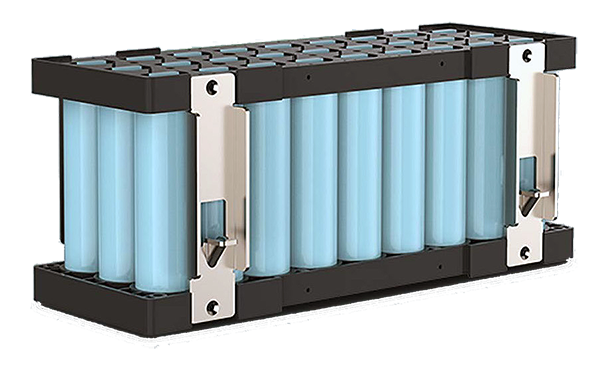 Solar On-The-Go
The Powerbox Mini 1500 can also be recharged by our high-efficiency 145W folding solar panel. It supports the ability to connect several panels together in parallel with maximum 500W input power.