No more unsightly black panels on your roof. Smartflower's design is inspired by nature, with an appealing, dynamic design that lives in harmony with its surroundings.
With eight colors to choose from, ranging from contemporary shades to classic hues, and the beautiful curves of the base and panels, Smartflower is an elegant statement of your commitment to sustainability.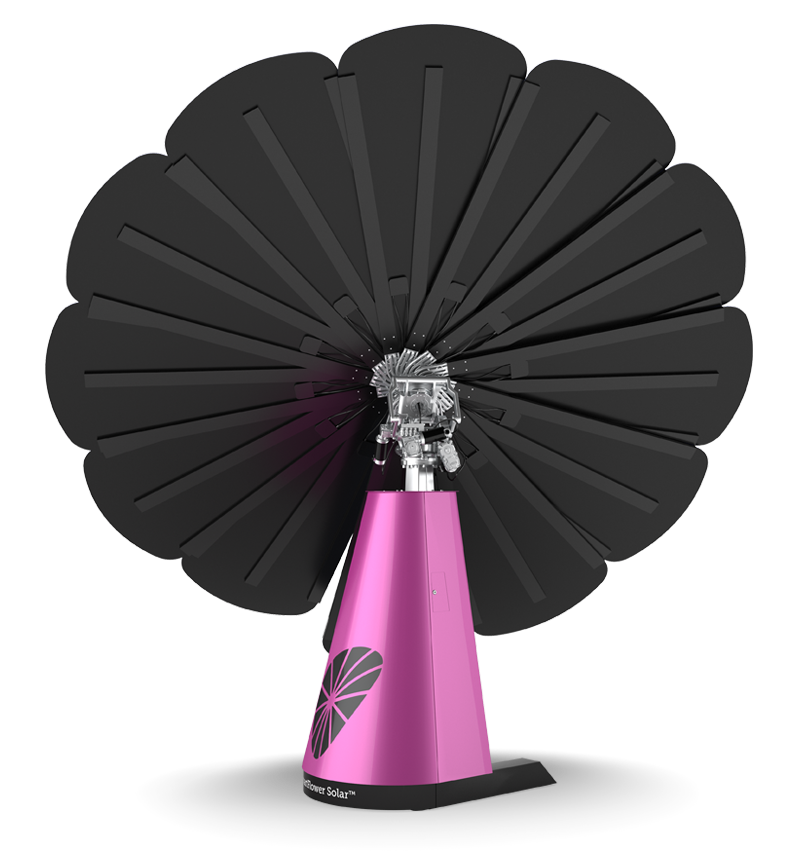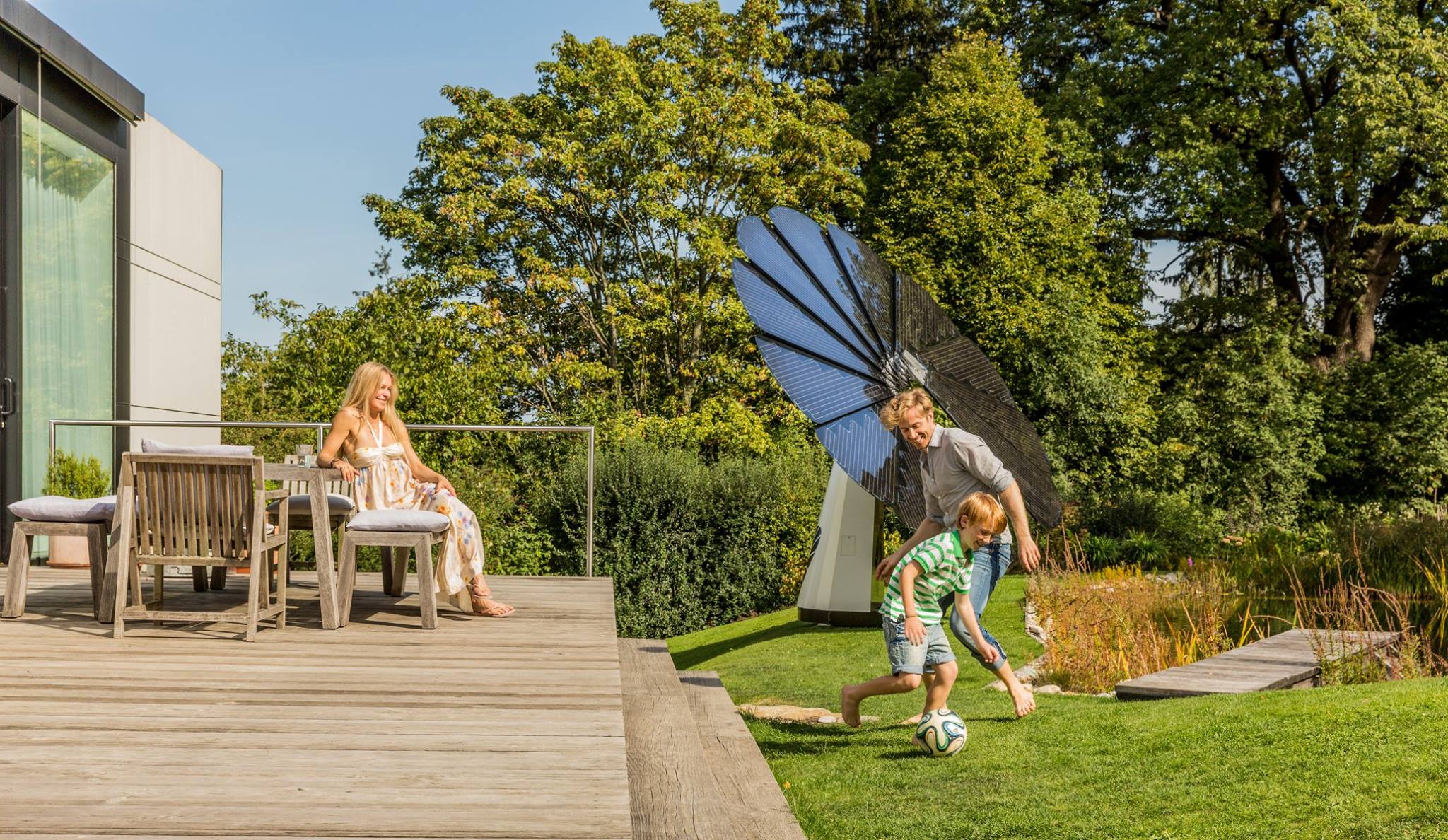 Beneath its elegant design is a remarkably intelligent system fully integrated with smart features that make smartflower up to 40% more efficient in energy production.
Energy Output
Nominal output
2.50kWp*
Annual output
3,800-6,200kWh/a**
Self-consumption
~
Safety
Temperature Range
-4° F — 122° F
Wind speed before automatically entering position 1 or 2
1 : >32 miles per hour
2 : >39 miles per hour
| Physical Specs | |
| --- | --- |
| Installation | 4 fastening points Earth Screws or concrete foundation |
| Clearance | ~16ft³ |
| Weight | ~1,500lbs |
| | |
| Warranty | |
| Module performance warranty | 25 Years |
| System warranty | 5 Years |
*according to STC standards
**depending on the region

Smart Tracking
Smartflower's modular panels autonomously follow the sun so they're always at the optimal angle to the sun, generating 40% more energy production than traditional solar.

Smart Cleaning
Smartflower automatically cleans itself every time it folds and unfolds. Brushes on the back of each panel remove any contaminants, leading to increased efficiency.

Smart Safety
Smartflower is weatherproof and continuously monitors wind speeds, automatically folding itself into a secure position to prevent system damage.

Smart Cooling
The system's solar modules are rear-ventilated, keeping it up to 18°F cooler to deliver 5–10% more output when compared to traditional solar.

Smart System
The integrated control panel automatically sends you data on your energy use via the Smartflower mobile app, helping you decide how better to use your electricity (select models).

Smart Use
A fully integrated, plug-and-play solar solution without the complex installation. Smartflower is as easy to disassemble as it is to set up, so you can take it anywhere.